"I want to find good place to visit in summer vacation."
"I want to find where to go to enjoy Yatsugatake in Japan."
If you have such an idea, here are some beautiful spots to visit during the summer vacation of Yatsugatake.
Yatsugatake is a mountainous region that represents Japan, such as Akadake, Gongendake, Amidadake, and Tengudake are linked.
Yatsugatake is full of highlights, such as climbing mountains during the holidays and season, and many tourists visiting the leisure facilities.
And this time, I would like to introduce the tourist spots I would like to recommend during summer vacation.We carefully selected the places we would like to recommend to families and couples.
Please take a look at the end.
[Spots introduced in this article]
I have mapped the spots introduced in this article!
1. Makiba Park
2. Toryu Falls
3. Flower Center Heidi Village
4. Yatsugatake Resort Outlet
5. Flower Park Fiore Kobuchizawa
6. Moegi Village
7. Kiyosato Chuo Auto Campground
8. Minami Yatsugatake Flower Park
9. Sun Meadows Kiyosato
① Makiba Park
Image source: Makiba Park Official Homepage
Makiba Park is a park where a part of Yatsugatake Farm is released, and you can play with animals in the land full of nature.
If you are going to Kiyosato Kogen of Yatsugatake, this is a sightseeing spot you should definitely visit.The restaurant is integrated, and you can thoroughly enjoy wine beef stew, special steak, jumbo burger, etc., using ingredients that can only be tasted locally.
This article introduces recommended western restaurants in Yatsugatake, including Makiba Restaurant!Please see together
A superb restaurant where you can enjoy Western food courses!Introducing popular shops around Yatsugatake!
You can also enjoy farm tours and workshops and events.It is held from spring to autumn.
In the grasslands surrounded by the nature of Yatsugatake, you can spend a fulfilling time enjoying the food while playing with the animals.
② Toryu Falls
Image source: Hokuto City Tourism Association
Toryu Falls is located in the Kawamata River Valley and is surrounded by forest nature.You will be fascinated by the sounds of the water flowing from the rocks, while being fascinated by the scenery full of nature.
It is also a perfect spot for taking pictures, and you can capture a beautiful photo against the backdrop of pure water and nature.
Please refer to the following articles for details on the recommended spots where Yatsugatake's photos stand out!
10 recommended spots around Yatsugatake where you can see photos!
In autumn, you can also enjoy the autumn colors from the promenade along the Kawamata River valley.Toryu-no-taki is also used for the opening of a taiga drama and is a tourist spot where many people gather to see it.
③ Flower Center Heidi Village

Image source: Guru Journey
The village of Heidi has a magnificent rose corridor and sunflower fields, and you can see various kinds of flowers according to the season.
You can enjoy changing conditions such as early blooming, late blooming, and full bloom of roses.
It attracts many tourists on the road full of flowers, and even has hay beds and mountain huts to recreate the world of Heidi.


Image source: Guru Journey
The ingredients are carefully selected and you can enjoy the traditional Swiss home cooking "cheese fondue".
④ Yatsugatake Resort Outlet

Image source: Yatsugatake Resort Outlet
Yatsugatake Resort Outlet is located at an altitude of 1000m, and is a convenient location, about 5 minutes from the Kobuchizawa Inter, and is visited by many customers from other prefectures.
It is a shopping mall with brands, miscellaneous goods, and outdoor items, and there are more than 60 stores, including restaurants.
In addition, Yatsugatake Resort Outlet offers a variety of events, such as yoga workshops and a picture viewing party.
If you're planning for the summer vacation, why not take a look at the programs being held?
⑤ Hana Park Fiore Kobuchizawa

Image source: Hokuto City
Fiore Kobuchizawa is a site with an altitude of 1000m or more and is a flower garden full of nature against the backdrop of Mt. Fuji and Mt. Yatsugatake.You can enjoy various flowers such as cherry blossoms, sunflowers, and cosmoss according to the season.
There is also an insect museum in the park, where there are various kinds of insects such as beetles and giant stag beetles.In addition to flowers, there are many cafes and miscellaneous goods shops, and many stores are scattered.
There are seasonal events such as the Sakura Festival and the Autumn Leaves Festival, and it is a place that families and couples can fully enjoy.
⑥ Moegi Village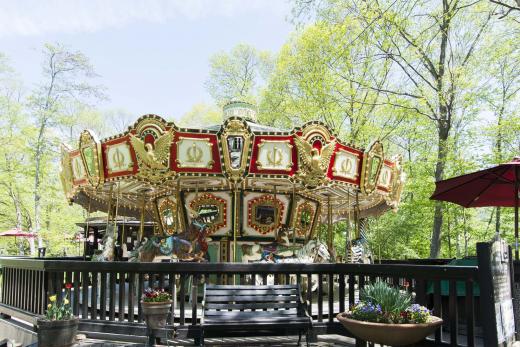 Image source: Fujinoyama Yamanashi
Moegi Village is surrounded by trees and has facilities such as a merry-go-round and a music box museum. At first glance, it seems to be a fairy tale, but there are many shops such as sake brewing, a bar lounge, and souvenir shops.
The number of stores is about 30 and they are so fulfilling that they can't be completed in a day.At the event, there will be a teddy bear exhibition and a sale where you can buy bottled beer for a limited time.
It is a spot full of highlights where you can fully enjoy the facilities and enjoy alcohol and food.
⑦ Kiyosato Chuo Auto Campground

Image source: Fujinoyama Yamanashi
There are many campsites in Yatsugatake, but the main feature of this campsite is not only the tent but also the log kevin and trailer house as accommodation facilities.
If you would like to know more about Yatsugatake campsites, please see this article!
[Yatsugatake] Special feature of campgrounds around Kobuchizawa and Kiyosato!There is a campground that can be used by beginners to authentic people!
There are plenty of events where you can take a walk on the mountain bike, experience pizza and bread making, and even make lanterns using Japanese paper.
In addition to accommodation, there are horse riding experiences and dog runs at the nearby farms, so families with pets will have no problem.
There are plenty of events other than camping, so it's a recommended spot for a summer vacation trip.
⑧ Minami Yatsugatake Hanamori Park
Image source: Hokutonavi
Minami Yatsugatake Hananomori Park is located near "Roadside Station Minami Kiyosato", where seasonal flowers bloom all over.You can see more than 10 kinds of flowers such as narcissus, viola, bobby, dahlia, etc. that bloom from April to November.
In addition, you can also experience making pizza and hot potatoes, and harvesting many foods such as cherries, blueberries and sweet potatoes.
Furthermore, at the shop, handmade pizza and handmade oysters.There are menus such as soft serve ice cream, so you can spend time relaxing while appreciating the flowers spreading around.
⑨ Sun Meadows Kiyosato

Image source: Kiyosato
Sun Meto's Kiyosato is a facility that integrates many facilities such as a terrace, a restaurant, and a cafe where you can see Mt. Fuji, the Southern Alps, and the plateau.
In winter, many tourists are bustling as ski resorts.Kiyosato Terrace is the highlight.You can relax and enjoy the view while relaxing on the sofa.
You must use the lift to get to Kiyosato Terrace.You can bring your dog with you, so it's a perfect spot for families and couples with pets.
You can also eat sweets such as the famous Sky Waffle and handmade cream puffs at the cafe.


Image source: Kiyosato Sun Meadows
You can also drink alcohol such as Koshu wine and beer, so you can spend a luxurious time while soaking in the scenery.
Summary
What do you think.Yatsugatake has many attractive spots such as places to enjoy nature, camping, shopping and unique facilities.
Many tourists come from all over the country during the season because the transportation is well-maintained to head to Yatsugatake.
Especially in the summer, you can enjoy nature while walking or driving and enjoying the sights.And in an environment full of nature, you may be able to relieve daily fatigue and stress and feel relieved.
By all means, why don't you make a plan for Yatsugatake this summer?